Welcome to the Agile Change Manager Certificate Program
In just over 4.5 hours be ready to support agile change projects and agile transformations
Get instant access to five modules featuring 23 micro lessons, each between 6 and 13 minutes in length with supporting resources and templates to download. You'll also get additional curated reading, access to a vibrant and generous online community and a copy of Agile Change Playbook 
We know that organisations just don't have enough dedicated change resources to handle the volume of changes that are being introduced, and those change resources are over worked and overwhelmed.
We help change managers sharpen their toolkit and work with impacted stakeholders to support change that sticks.

Learning Outcomes
After completing The Agile Change Manager Certificate Program you will:
Understand the origins of agile and how it fits into the change management world

Know what to expect in your agile change engagement

Understand how to translate your favourite change model to agile ways of working

Use data to streamline your change approach

Uncover the hidden influencers that make change stick

Work out how to pre-empt failure fast!

Significantly reduce resistance to change
Experience professional liberation in new ways of working
Ensure that you have all the information you need to make change happen
Have surefire ways of delivering change communication that cuts through
Move to being a trusted change partner
Have five ways to create learning and training that works
Know five ways to reduce brain overwhelm
Have a set of tactics to keep calm and instill calm
Be clear on how you sustain yourself going forward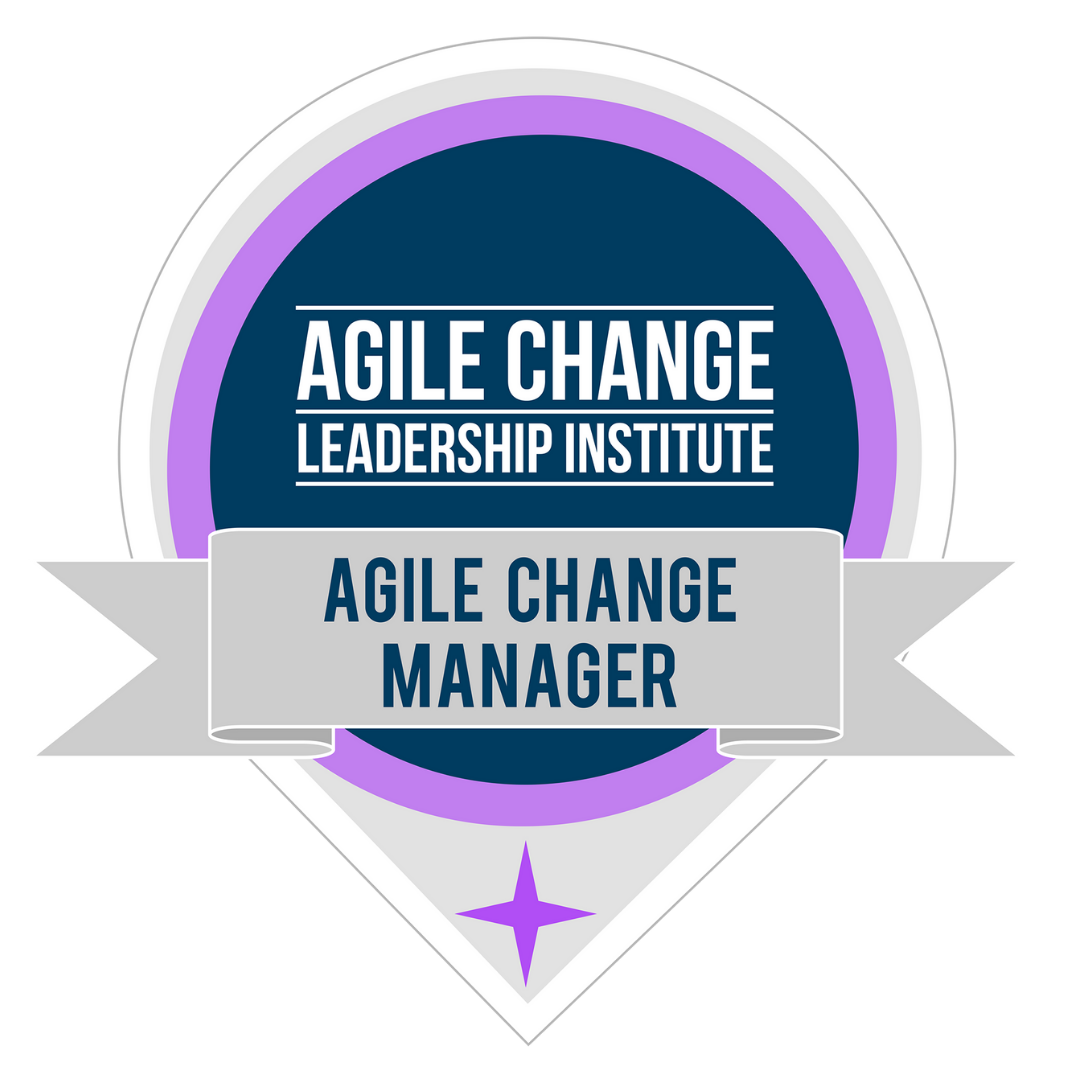 A digital badge - evidence of your certified knowledge and hard work to be shared on LinkedIn.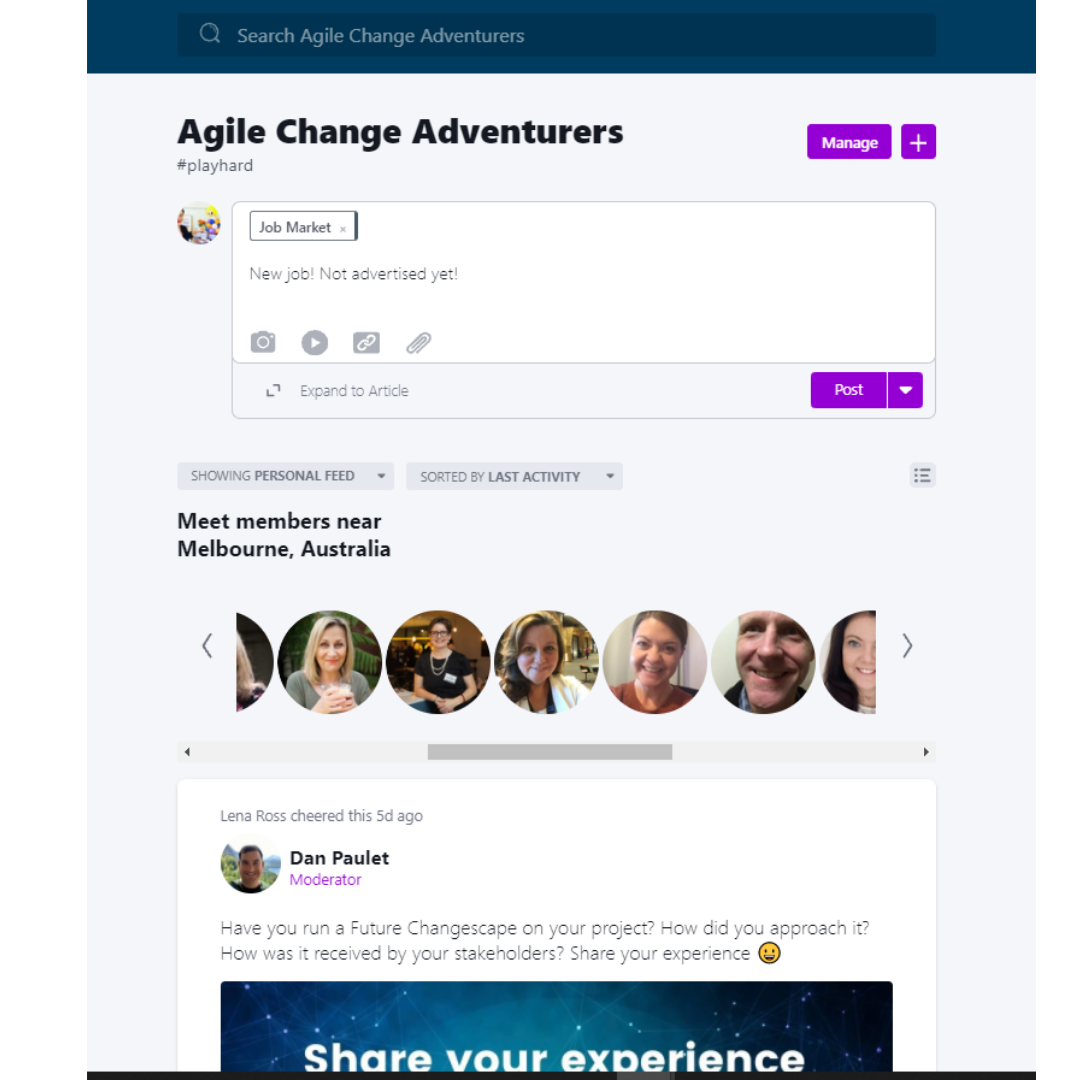 Access to a vibrant and generous online community of other agile change managers and adventurers.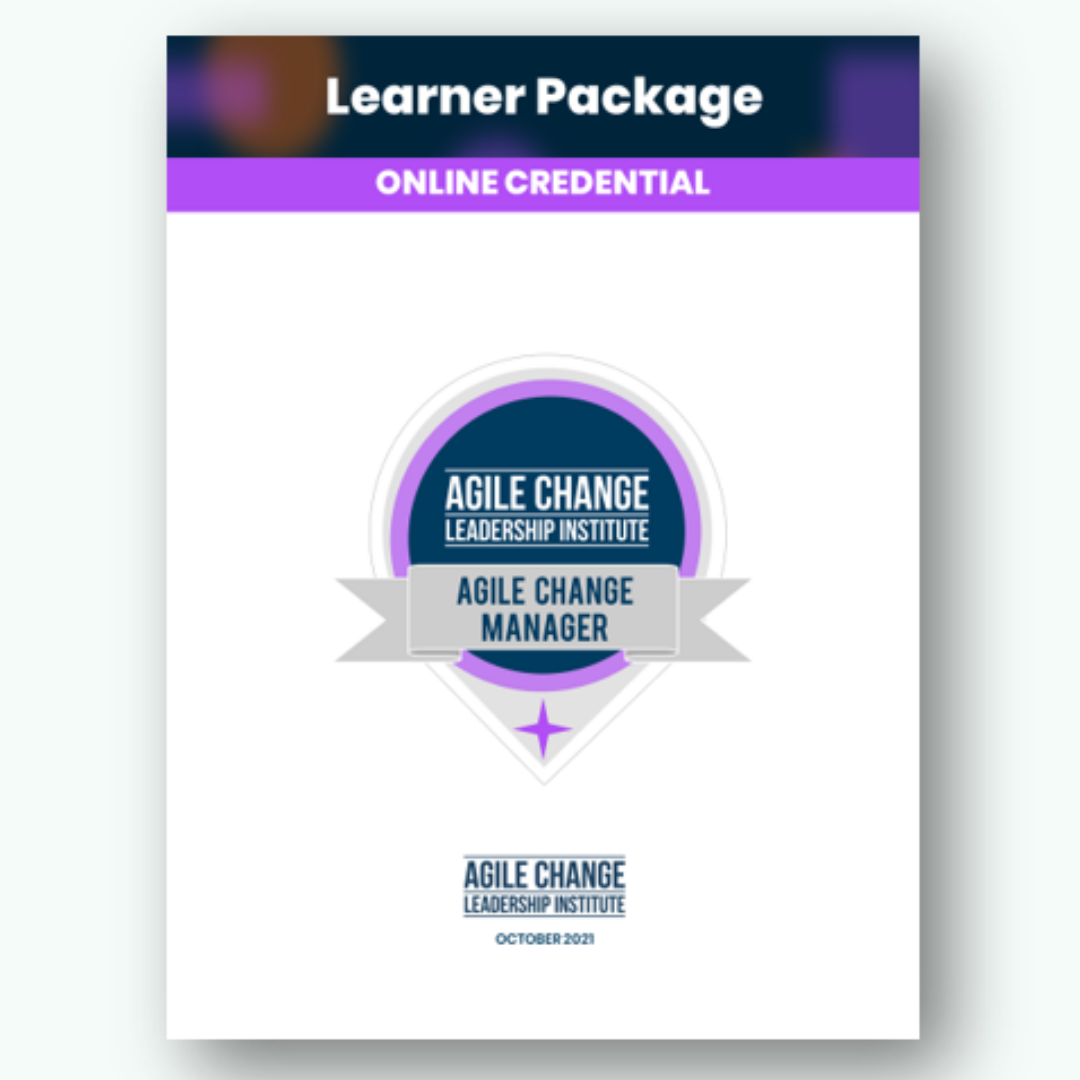 A learner's pack that provides you a roadmap, a progress tracker, and a list of curated resources.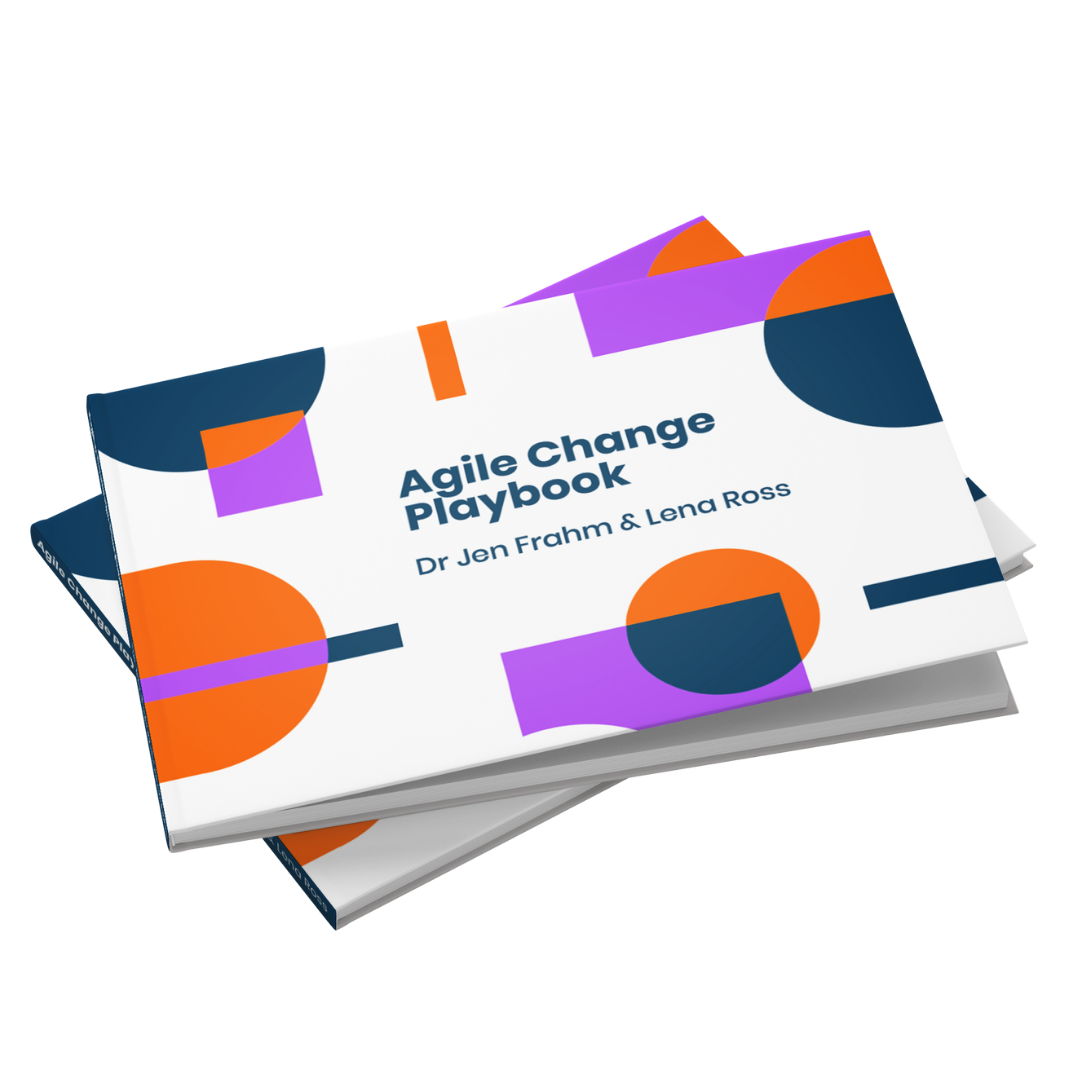 The best selling Agile Change Playbook, a truly unique and innovate book that inspires you to work differently.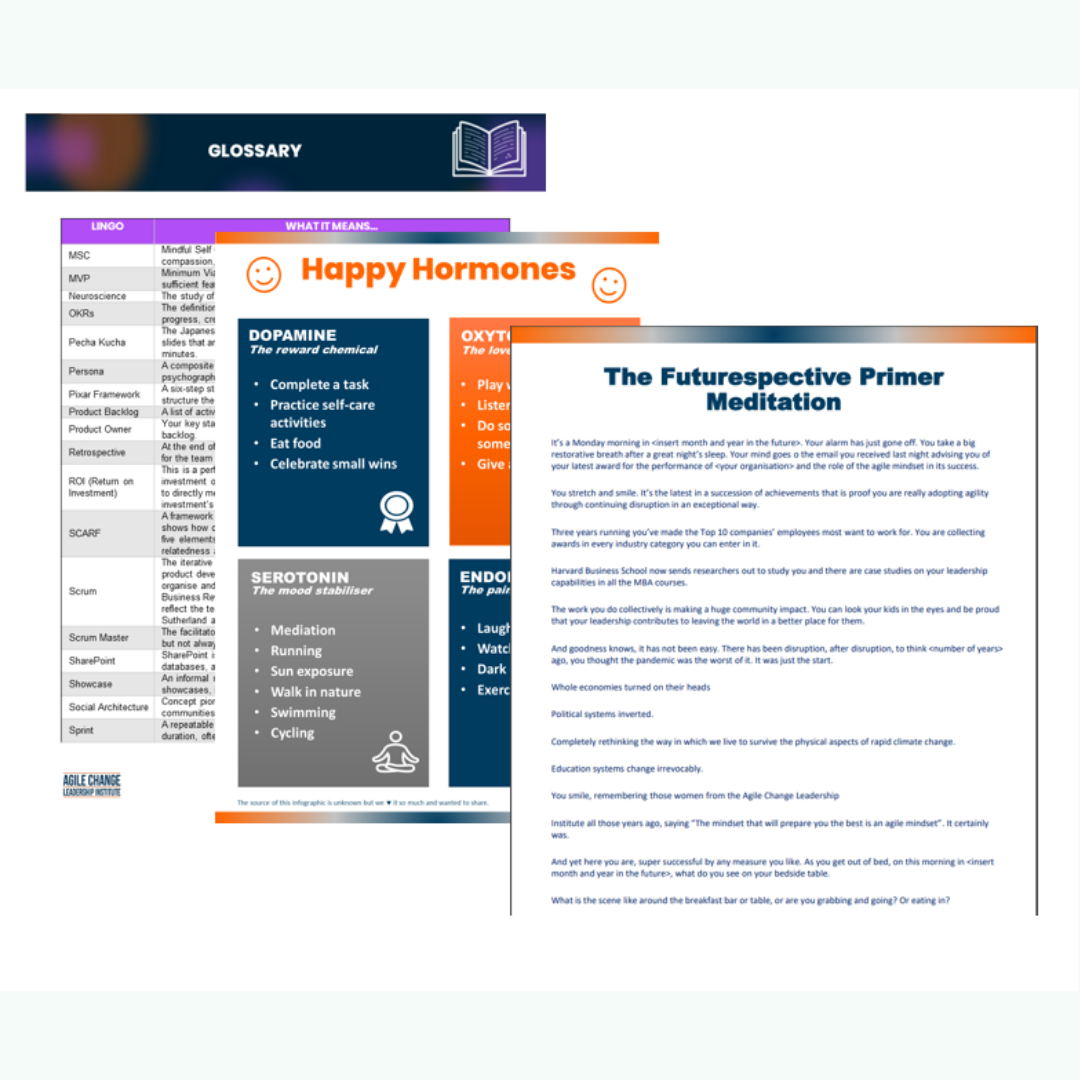 10 x MUST have resources to help you excel in your work as an agile change practitioner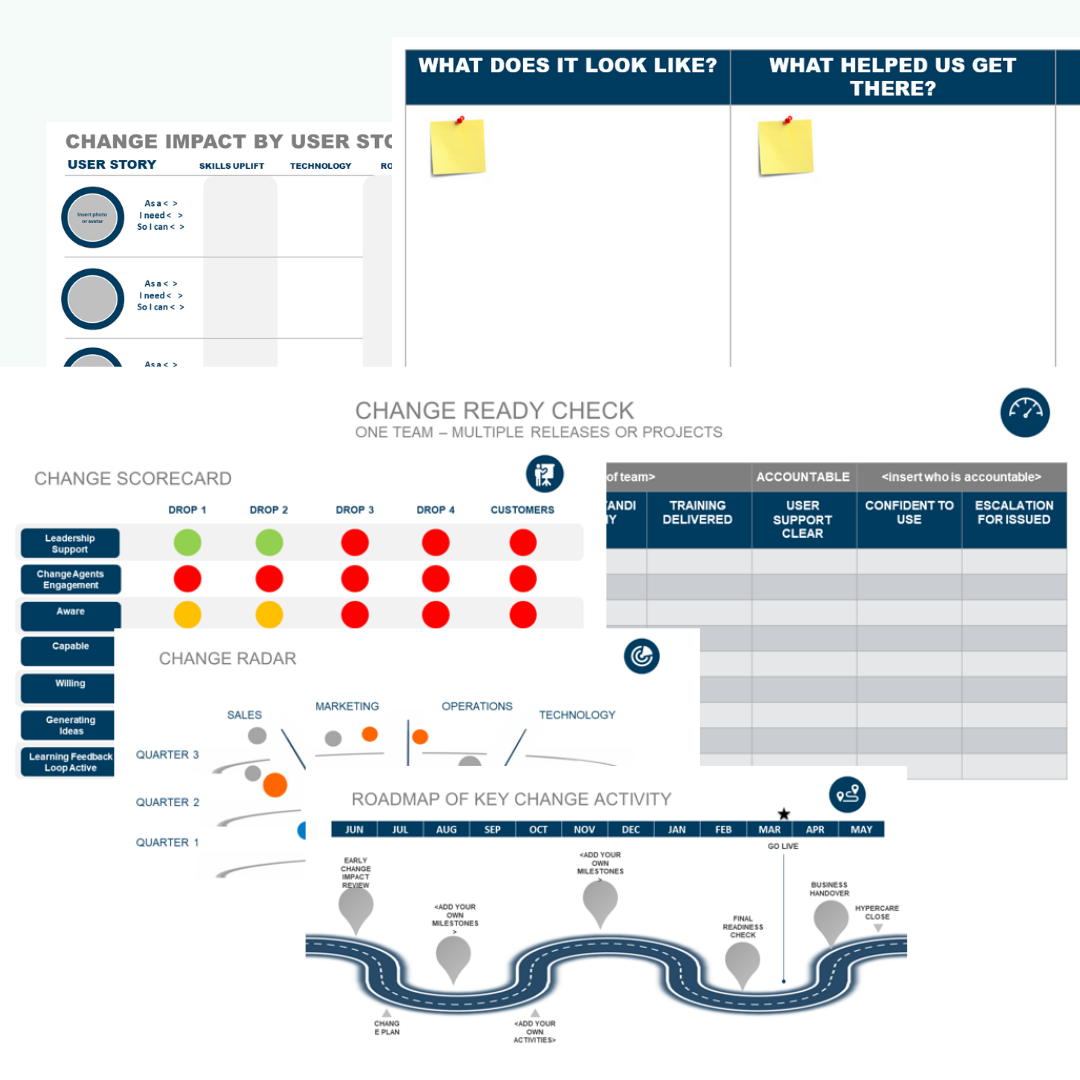 We do the work for you and make your life easier!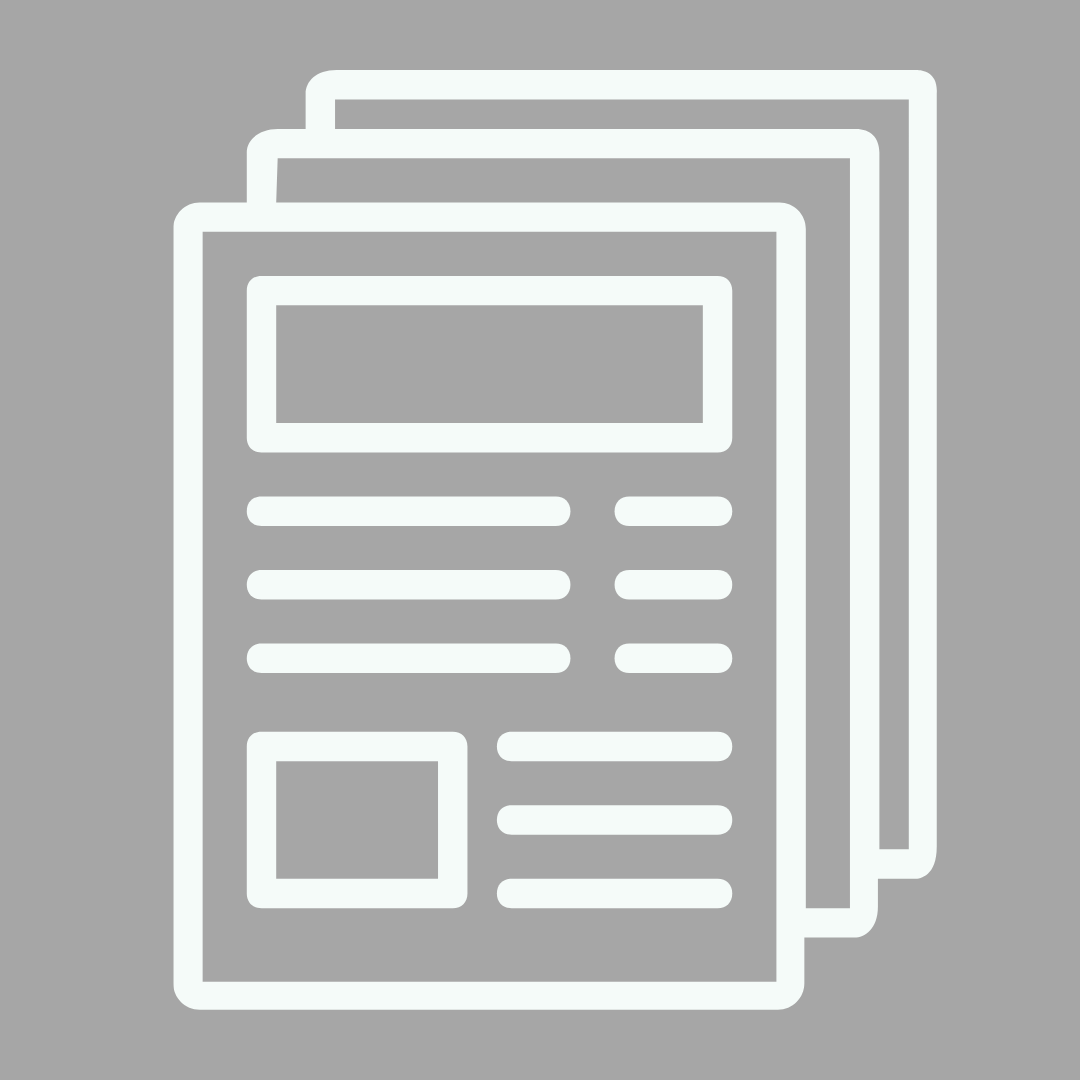 A wealth of carefully curated links for further reading to continuously keep you fresh.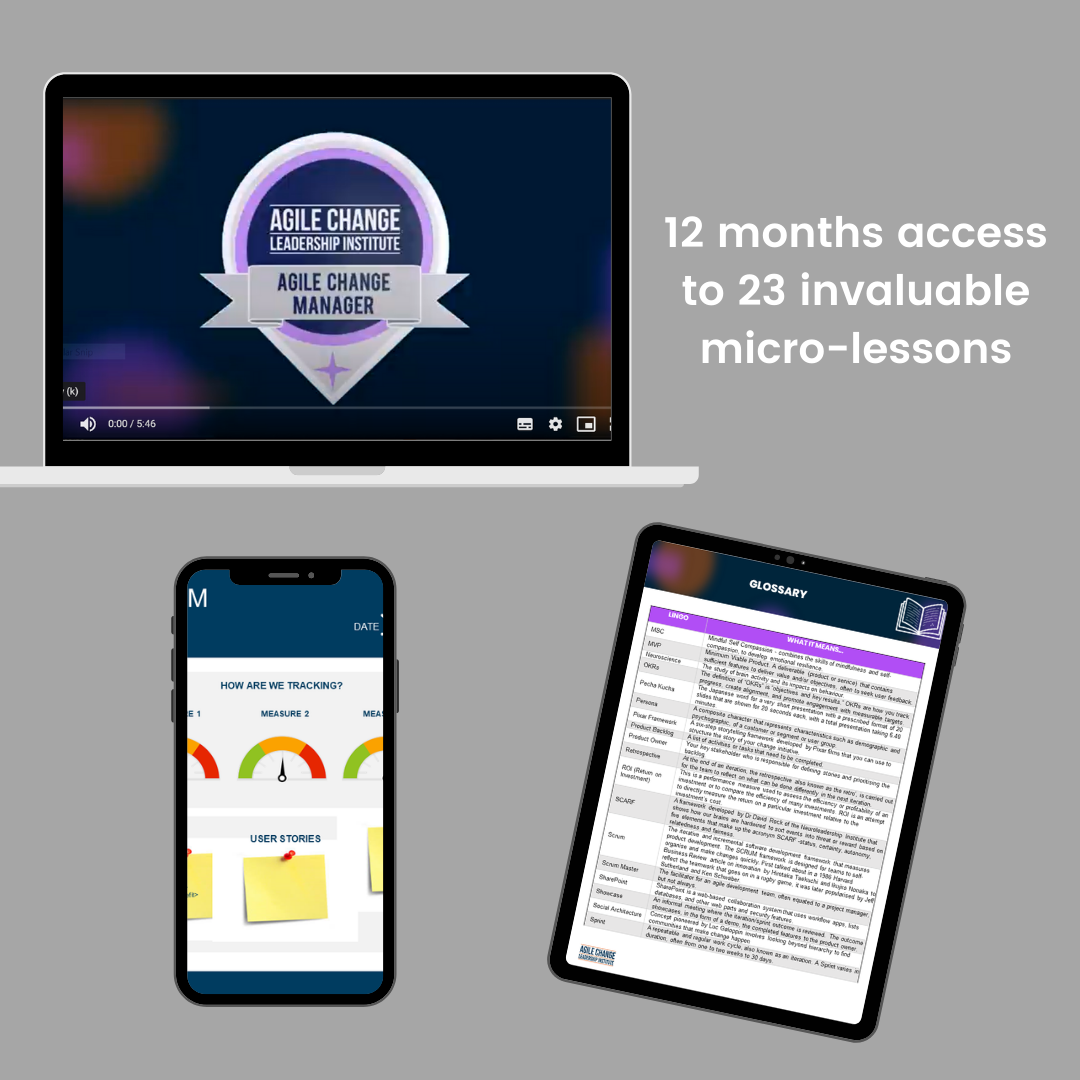 23 x micro lessons that are easy to consume and perfect for the time poor. Watch again and again!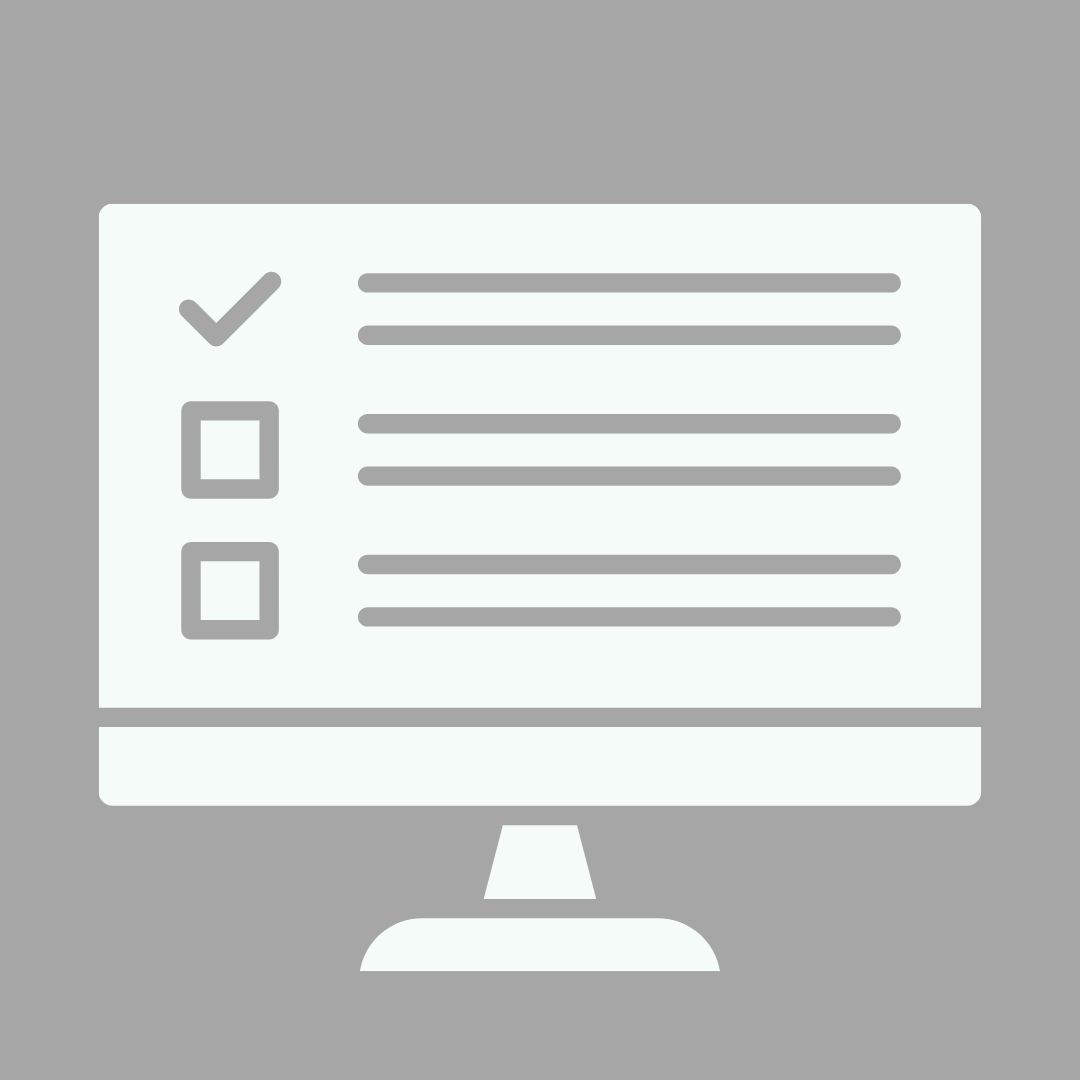 You need to achieve at least 80% to pass. The multiple choice questions occur at the end of each module.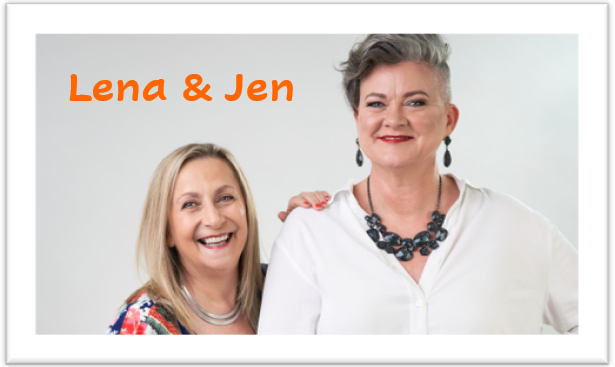 Lena Ross and Dr Jen Frahm are the founders of the Agile Change Leadership Institute and are experienced change consultants and facilitators with experience in delivering change and building change capability in a large number of organisations (local government, finance, technology, automotive, mining engineering, higher education, and utilities.)
They are both skilled educators and coaches with backgrounds in learning and development and academia and are known for being at the frontier of change, agile and learning.  They formed the Agile Change Leadership Institute in 2019 after several successful collaborations and published the Agile Change Playbook in August 2020.
Frequently Asked Questions


How do I get my copy of the Agile Change Playbook?
We will send it after you enrol based on your shipping address notes in enrolment. Australia Post services are a little unreliable with respect to time frames, but you do not need the Agile Change Playbook to complete thr course.
Can I download the learning clips?
While the clips cannot be downloaded, the Learner's Package, along with the templates/template library and downloadable resources can.
Can I watch the learning clips more than once?
Yes, you can watch the clips as often as you like during your 12-month access period. 
What is included in the downloadable content?
The downloadable documents are the Learner's Package, templates you can edit and how-to guides presented in an easy-to-follow infographic format. 
What is the duration of each learning clip?
Each learning clip is 6 - 13 minutes in duration. 
What do I need to complete to gain the certification and digital credential?
You need to successfully complete the multiple-choice question exam, with 80% correct responses.
You can attempt the exam as many times as you need to during your access period.
The exam questions are based on the content presented in the learning clips.
What do I receive upon successful completion?
You will receive the Agile Change Manager digital credential/badge.
What's next, after I successfully complete this program?
You remain a member of our online community of Agile Change Adventurers on Mighty Networks after completion so you can continue to connect with and learn from other agile change enthusiasts.
Is there an organisational package available for change teams?
Yes, please contact us directly on [email protected] and we will arrange an enterprise package to suit the size of your change team.
Check your inbox to confirm your subscription
Terms of Use
The Agile Change Manager Program is purchased as a single user licence.
It cannot be re-sold to other parties as part of a consulting package or a stand-alone package.
The resources are used in good faith to build capability and confidence, and used as tools by the practitioner.
Editable templates and checklists can be repurposed and used as part of the consultant's toolkit and work in organisations they are consulting in.
By clicking 'download' on the resources in this Program, you have read and accepted the terms of use.
This agreement is effective from the date of your first download.
Please contact us for an enterprise agreement.